SILENT BUT DEADLY : CHERNOBYL-FUKUSHIMA-SAN ONOFRE
At BC Space, 2014
Featuring James Lerager, Jun Hori, Kei Kobayashi, Ed Heckerman & Ron Azevedo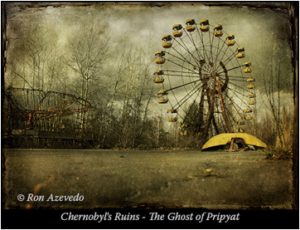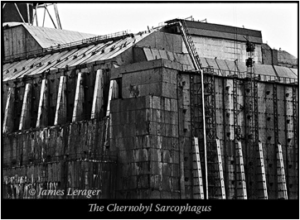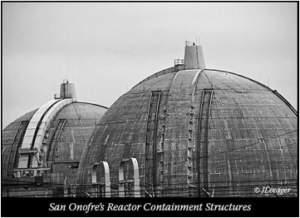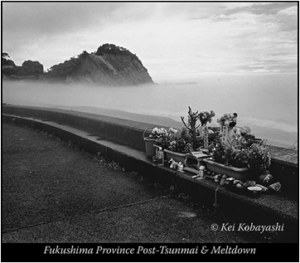 When San Onofre's nuclear plant closed last summer, many people from San Diego to Los Angeles breathed a sigh of relief. A 30-year-old, twin-reactor power station, sited directly on a Pacific beach, would no longer threaten them with the kind of devastation visited on Fukushima, Japan, in 2011. Nevertheless, San Onofre still requires a multi-decade 'decommissioning', with radioactive fuel and components carted away to uncertain disposal, at a further expense measured in hundreds of millions of dollars. Who profits and who pays is still unknown.
Some 400 commercial nuclear power reactors are currently operational around the world, 100 of them in the United States. Japan's 50 remaining reactors in this post-Fukushima era are currently shut down, but Japan's government plans to restart them as soon as widespread public opposition can be silenced. Meanwhile plans move forward to build dozens of new nuclear reactors and power plants – with Russia and China at the forefront of a newly expanding industry.
We are told that we have no choice, faced with impending climate change, but to re-invest in nuclear power reactors – originally promoted in the 1950s as "safe, clean, too cheap to meter." But decades and hundreds of billions of public dollars later, and following unpredictable but inevitable 'accidents' like Three Mile Island, Chernobyl, and Fukushima, is this 'need' for nuclear-reactor-derived electricity necessary?
The true costs of the nuclear era are unknown and generally suppressed.  The unanswered question is whether or not we will continue to allow our leaders to drag us along a path toward a permanent nuclear dependency, with all its uncertain risks.
Silent But Deadly will commence at BC Space Gallery on February 25, 2014, and will be on display through April 25.  There will be an artists' reception at 7 PM on Thursday, February 27.
On March 11, at 7 PM, there will be a special screening of Jun Hori's film to mark the third anniversary of the Fukushima disaster.
All events are free to the public. For additional information please contact BC Space Gallery, 235 Forest Avenue, Laguna Beach, CA 92651 or (949) 497-1880, or www.bcspace.com.